Morning folks
I trust this finds you in finest fettle.
After last weeks lactosefreeskinnylatteblog, this week should hopefully be a bit more of a steak-and-kidney-pudding consistency.

Time, tide and internet constraints all conspired against me last week.
More quantity and less quality this week.
Let the ramblings commence…
The Ambassador´s visit.
There are times in this madhouse when I really do have to pinch myself to check it is all real.
Nowhere is Paradise (not Lima, not even Arequipa).

Both my readers will remember the old weekly whinge complaints cocktail of noise/neighbours/trafico.
I am consciously trying to avoid that nowadays, it is not Utopia but I´ll try not to moan about it.
It´s a completely different culture here and even now I still struggle with the lingo (especially the bloody "R" sound in every word.)
In my ideal world Reggaeton music in its entirety would be enclosed in concrete and buried deep out in the ocean, along with my neighbours´monster-of-rock sized speakers, but that is just me being Victor Meldrew and I did promise not to cavil about such minor trivialities…)
I do love my job and thanks to the fact that it is somehow linked to the British Council, I do have some unexpected perks, one of which is getting invited along to occasional official "Dos" (events/shindigs, not the Español number 2).
Although, when I was catching a bus at midnight towards the start of the Misti Race last Saturday night/Sunday morning, I was actually missing such a knees-up at the British Consulate.
Free food/booze Vs. running up and down a volcano at 3am??? I need my head looking at!
Anyroad, the Ambassador is basically an appointed person who amongst other roles has to:
Support prosperity,
Work for peace
and
Protect citizens: As an officer of the foreign service, an ambassador is expected to protect the citizens of their home country in the host country.

I´ll give her a bell next time I´m on a rickety Combi hanging on for dear life!
I knew the ex-Ambassador a bit better, an especially gregarious gentleman by the name of Anwar. He was the King of Ferrero Rocher events. Beer is a bit boorish for such events, which is bad news for ale-only people like me, (believe me, you get a lot less bother if punters stick to bitter/lager than alcopops, vino or hard liquor, I know! I had my first and only venture into the world of mixing rum, whisky and wine. Rum! Who did I think I was? Captain Blackbeard?!)

Overtly lavish summed it up nicely. He was sent to the Cayman Islands and his assistant was sent to Nigeria.
I am not sure where either of them are now…
The new Ambassador, (I use the word new too often sometimes, even referring to the new stand at Elland Road (when Lowfields Road was replaced by the East Stand), Her Excellency Kate Harrison took up the post in April 2018.
I only previously met her once before, on a quietly boozy afternoon at her house (mansion on top of a hill) in a swanky area of Lima. Low key, pleasant, nothing too outrageous and home before tea. To be honest, their role is not to provide wild booze-ups for expats.
(Sgt. Pimiento´s can fill that role!)
Anyway, from sleepy Powys, Wales, The Hay (on-Wye) Festival came to La Ciudad Blanca. A cultural arts and literature festival, first held in 2015 and growing every year.
Thanks to this prestigious event, the current British Ambassador, Her Excellency Kate Harrison came to visit our new centre.
I was told I was giving a presentation about 2hrs beforehand, no pressure then…
A two minute audience with the British Ambassador, her entourage, Head of Operations, Head of Marketing, my Boss and all the team. I could have said anything to my captive audience: The history of Barrow RL, Fellrunning, shinkicking, treaclebending and Cumberland Westmorland Wrestling….
As it was, I extolled the virtues of the new textbook!
(And I still have a job).
It´s all about the bass (part III)…
Next week.
The Magic Sign.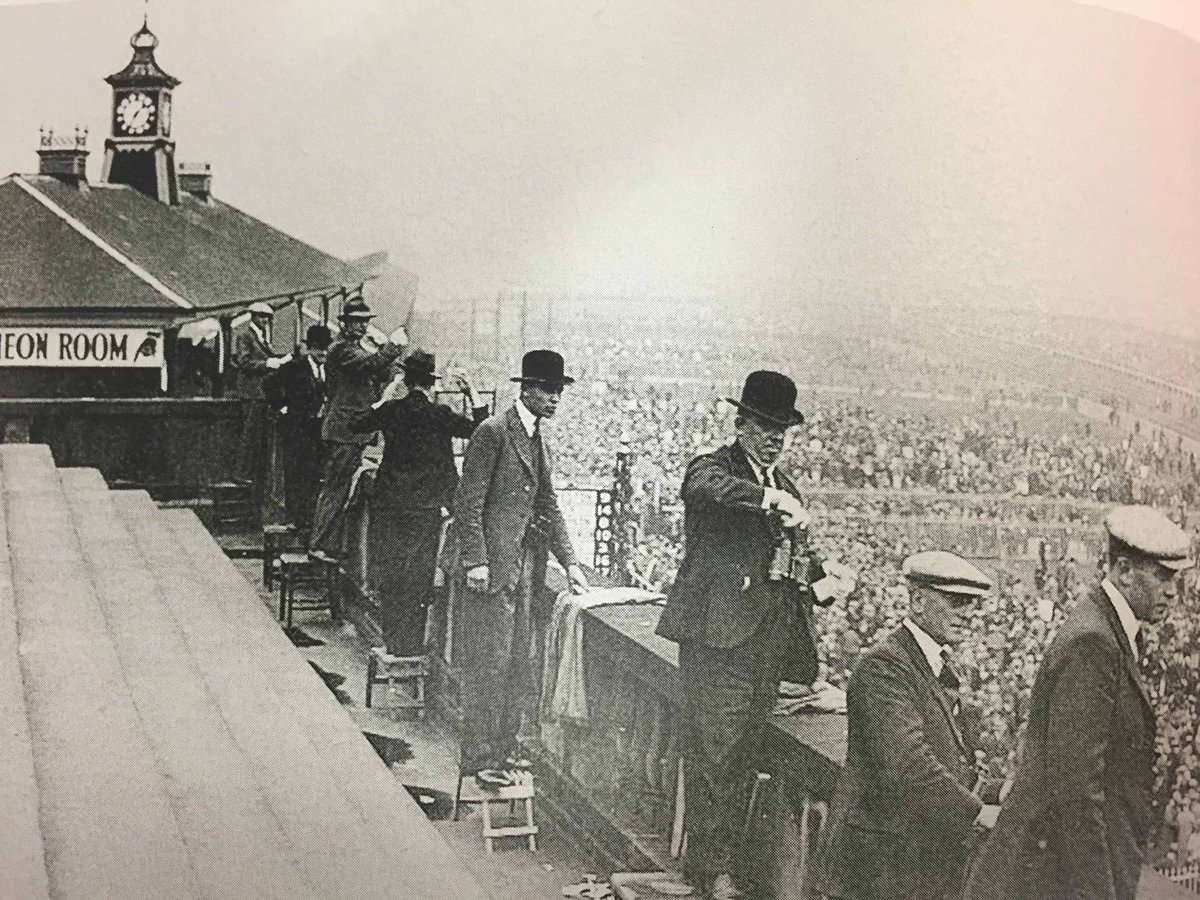 Next week.
Almost to the Flicks.

In the last 2 years I have only seen 2 films at the cinema; Once upon a time in Hollywood (classic Tarantino)
and Joker (absolutely bloody brilliant)!
I fancied seeing the new Terminator movie,so got a ticket from work (we have a special deal with "Cineplanet") on a day that I managed to get a flier (a rarity in my job).
8pm kick-off, it would be tight. Slow bus home, sprinted the mile to my gaff, changed, back out, another bus across town, almost there…
There are 4 big shopping centres (I refuse to call them malls) here:
(a) Mall Plaza, (b) Real Plaza Mall, (c) Mall Aventura and (d) Parque Lambramania Mall.
Mall Plaza and Real Plaza Mall are basically the same place.
Parque Lambrusco Mall is next door to me and Mall Aventura is next door to Parque Lambrini Mall, (although not next door to me, but close).
There are cinemas in each place. Cinemark has 2 sites and Cineplanet has 2 sites too.
So, feeling smug with myself (never recommendable/always precedes a cock-up), I hopped off the bus at Mall Aventura to be greeted with a huge "Cinemark" sign, dóh!
So, I now know that Parque Lamborghini Mall and Mall Aventura (less than a mile apart) both have a Cinemark and Mall Plaza and Real Mall Plaza Mall both joined at the hip, both have a Cineplanet.
I caught the bus home in a sulk…
T´Lakes…
Next week.
In denial…
One evening, back in the mists of my teenage years, I remember my Dad making my two younger brothers some Hot Chocolate. A simple task of heating a pan of milk and adding drinking chocolate powder, job done.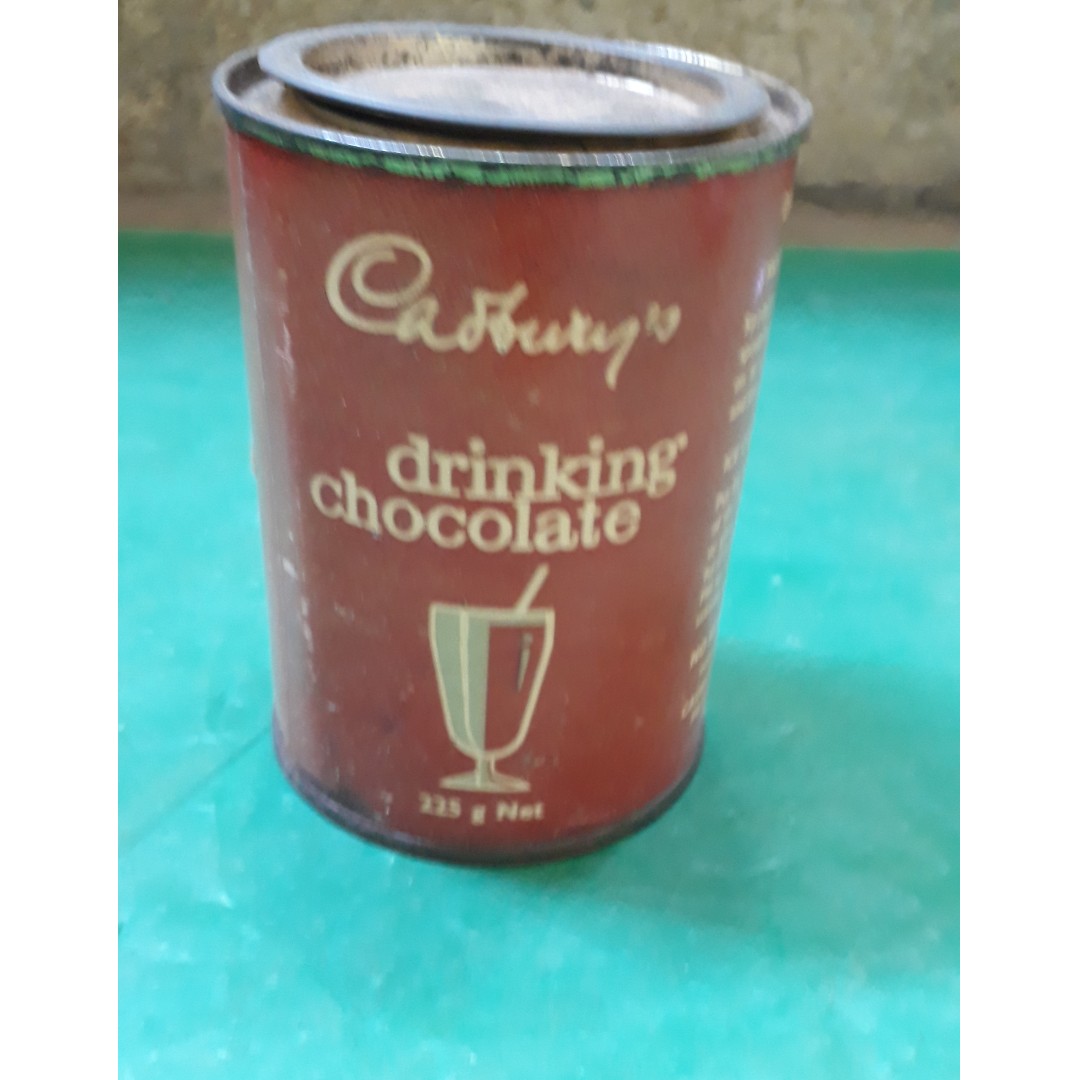 However, protests came immediately from my brother, James "Eeeurgh, it´s got salt in it".
"Don´t be daft" came the reply from my Dad, as he tipped the offending liquid away and made some more, with the same result!
It then transpired that the Hot Chocolate was in a tin next to the gravy powder.
If you want a delicious salty, gritty drink, try mixing Bisto with milk!
Soon after I believe my Dad went for his eyes tested…
Apart from my chronic colourblindness (which seems to be getting worse), I have always prided myself on having pretty good eyesight. I never go to the opticians, but we do have a regular medical check-up at work.
This used to be the standard test with a list of letters which start huge and get diddier as you go down the list.
That was until the last time when it was a fancy modern machine, which showed my eyes up for what they really are, not great. So, when I popped back to Blighty in April I called in to Specsavers (other opticians are available) for a (free) eye test. Blimey, talk about technology!
Apparently (well, really/actually/officially) I need reading glasses, but I left it too late to order any.
I bumbled through my day-to-day life until I recently bought a map of the fair city of La Ciudad Blanca.
Crikey! It´s like a microfiche print out. The boundaries are clear enough but all the writing is microscopic. With a s/2 magnifying glass the problem was solved. However, this is only a short-term fix.


I am convinced that this problem began after a bizarre skirmish in a kebab shop in Barranco in 2004, when somebody suddenly thrust a lighter very nearly into my eyeball, then ran off. My left eye is good, but my right eye is not.
Could Dave Vanian have the answer???
One day…
Hunger strike!
Cutting a long story short (and it is a l-o-n-g story).
Alberto Fujimori was the ex-President (1990-2000), he fled the country, tried to resign, was impeached, then came back and was arrested, sentenced to 25 years in the Nick, then pardoned, then his pardon was reversed, so he is still inside. His CV lists crimes including violation of human rights, murder, bodily harm, kidnapping and embezzlement. All in a days work for Alberto.
" Fujimori is credited by many Peruvians for bringing stability to the country after the violence and hyperinflation of the García years. While it is generally agreed that the "Fujishock" brought short/middle-term macroeconomic stability, the long-term social impact of Fujimori's free market economic policies is still hotly debated."
Indeedy-deedy. Politicians only ever please half of the people, at best.
His daughter, Keiko, also a politician (Alberto´s First Lady at the age of 19) and like everybody here, with fingers in the Odebrecht scandal pie (an even longer story) and mentioned in the Panama Papers with (allegedly) a bit of money laundering ($1million) during her election campaign. Sentenced to a 36 month preventative prison sentence, later reduced to 18 months, she could be out by April next year.
Keiko´s hubbie, Mark Vito Villanella this week declared himself on a hunger strike in protest.
He has been going for 2 days now and has so far lost 2lbs (when he went to the loo).
The good news is that Sr. Vito is a big, hefty unit so this should stand him in good stead.

Unconfirmed reports state that they may even film a reality show, harking back to the days of legendary Japanese game show "Endurance" where hapless competitors used to drink a gallon of cold water then have a bag of ice cubes put down their trunks, in winter, until the inevitable surrender for the bathroom, last man standing being the winner.
I just hope he´s got a decent karrimat and a good lock for the door of his tent.
Will he succumb to the lure of the omnipresent Glovo/Rappi delivery?
Watch this space…
Jeffrey Bernard is unwell…
Next week.
El Misti Sky Race 2019.
The big running focus of the year!
(I will be scribbling a full blow-by-blow account for ALPKIT.COM in the near future, this is a mere resume!)
It had reached obsession levels, even more so than last year due to the fact that "El Caballero" (The Gentleman) was looking down on me every single day from high above. El Misti is the iconic cone-shaped volcano which is symbolic of Arequipa.
Even though the neighbouring Chachani is loftier (over 6000m), El Misti is the one that gets all the attention.
I ran the race last year, but things were very different. I was doing loads and loads of hills/climbing in training (interspersed with injury after injury), but had never been above 4800m. El Misti is 5825m above bath water, 19,110ft in old money.
I risked a smash-&-grab ramraid non-acclimatization approach of arriving from sea level Lima, the day before the race and slept in a cowshed at around 3000m, until getting up at 2am and bumbled round (somehow clocking up 50km on a 40km course). I got a mysterious injury/illness soon after and was out of the game for 2mths.

This time I was living in AQP, so much better acclimatized and had had a year relatively undisturbed by any major problems, but had done practically zip-all on the hills bar a beasting in Yungay in June and a run up to 5000m the week before the big day, which took me almost a week to recover from.
Both times I went into the race with more question marks than positive thoughts in my head…
My mate Charlie (Señor LLANGANUCO MOUNTAIN TRAIL) from Yungay was staying at my gaff. He is a bit of a machine over the longer stuff, living up in the clouds at 3600m acclimatization was never going to be a problem for him.
The bus was due to leave the town centre at midnight, so it was a day of trying to get ready and getting some shuteye. Even though I´d got most of my kit and gubbins ready during the week, it was a last minute case of juggling, faffing and repacking. It´s a strange race to pack for as it starts at 3:30am (potentially Brass Monkey freeze your proverbials off temperatures) to sweatier-than-a-glassblower´s-backside scorchio as soon as the sun comes up. Two extremes to deal with, plus the mandatory kit, plus food and sustenance.

A far cry from my last competition; a local road race where I ran from my house in shorts and vest, somewhat simpler but a very different kettle of pescado. Forget one item on a longer race and you´re in bother!
This year had an international field: Aussies, Swiss, French, Ecuadoreans, Chileans, Columbians, Venezuelans and a few other Brits. Meeting up at "Zarate Adventures Tours" the lady behind the counter recognised me from the Britanico TV ad, fame?!
As always, I´d had bad guts all week and race day was worse. I´d run out of water on my shambolic sorte the week before (schoolboy error) so made sure I was superhydrated this time, but as the bus started heading out of town I was almost immediately bursting for a leak. It´s a mad thing how something so minor affects your mindset so much.
Everybody else fell straight to sleep whilst I tried not to wet myself every time we clattered a speed ramp.
Chugging uphill, passing the city limits, through the outlying shantytowns and onto a hairpinning dirt track in a 3-vehicle convoy, lights above and lights below swinging wildly in 180 degree arcs every 100 yards. The truck in front stopped and I ceased my chance. The driver didn´t want to let me off, but I insisted and escaped for the longest leak in history! It was very windy and starting to rain. Could make the race a bit spicier!
We eventually got to the start line and at 3:45am we were off. The skies had cleared and it was positively balmy compared to the previous year. There was no plan beyond getting up and down, but it was a steady start (for Charlie and me).
Soft sand tracks led upwards to the hidden bulk of Misti hiding in the inky blackness. Dawn arrived before the first checkpoint and then it was onto the soft stuff. Talcum powder-like sand, rocks, dust and an endless slog upwards. I actually felt ok up to about 5000m then the wheels started feeling off (not just mine).

A lad called Vicente was first to crumble. Charlie gave him some sports drink (he had run out of water already) and he perked up. Then the young Aussie, Jared, sat down and said he felt sick!
El Misti is plenty high enough to succumb to "Soroche" (altitude sickness) and the only cure for that is to go down. The problem is that down was back to the start and we were only about an hour from the top! Something suddenly got him going and then he was striding off up to the summit. I started to feel legless (not drunk, just like my pins wouldn´t do what they were told. "Shut up legs" as Jens Voigt used to say!)
I knew from the last year that the summit cross was visible from way below. A cruel, misleading and foreshortened distance with powder soft sand and infinite zig-zags leading skywards…
By now Charlie was at the top, Jared too, I was getting there but poor Vicente was going backwards, I shouted encouragement best I could, he probably would have preferred to suffer in silence, but we were all in it together.
It was getting colder and colder, not a day for hanging about. My magic watch showed 5600m-5650m-5700m then seemed to start clicking in 1 metre intervals every couple of steps. I was trying to count to 20 before taking 2 breaths, then another 20…
There comes a fantastic moment when you can actually see the whole iron cross at the top and you know you´ve cracked it.
5800m…
There is a brilliant (some may say cheesy) Franc Roddam film called "K2" starring Michael Biehn (Terminator I & The Rock) with a guitaresque soundtrack by Hans Zimmer (and he knows his musical onions). Composed in 2 parts, simply "The Ascent" and "The Descent", unconsciously, subconsciously, partly-unwanted THIS was swirling round my brainbox for the last steps.
Then…
THE TOP!
Half a job done, but not a day for lingering, so straight down to the crater for a bit of sulphur-stinking warmth and the novelty of not having to walk uphill anymore…
The crater is simply a prelude before the monster descent.
Stop for a sec to check you´ve got everything and everything you have got is battened down tight, because you really don´t want to have to reverse this bit of the route!
A manic slipping, sliding slope of scree, sand and boulders. It´s exhilarating at first, until your shoes get full of crud and you want to stop, but you physically can´t, then your shoes feel smaller and smaller and smaller. It must drop about 2000m but looking up or looking down makes you realise that this is one bloody HUGE mountain. Careful not to miss the turning like last year, I clicked at the checkpoint and emptied my shoes of half a desert of sand and sharp rocks. From here it was into the unknown, (I was running the 13mile race this time, taking a break from doing the longest option), but I knew the route was just down and down and down.
I had been on my own for over an hour and by now it was hot enough to boil a monkey´s bum.
My feet were trashed before the start and now felt worse. I´d done a botch job of patching them up but could feel popped blisters on my toes, heel and instep.
Stiff upper lip and soldier on, at least it was downhill…
I passed 3 groups of backpackers heading up with massive rucksacks, rather them than me.
It felt like mid-afternoon, but was only mid morning.
I hit the track but had no idea where the finish was. My watch showed 23km with no end in sight. A parody of running, more of a hobble, until I saw a bright yellow gazebo in the distance. It had to be the finish.
And it was! Done and dusted, literally 🙂
Mid table obscurity, but chuffed to get round.
On the back of no hill training, I´ll take that.
I can now put it to bed and move on.
What´s next????

A week off running.
And then we´ll see…
And finally…
Until I ran this particular race, the longest, most thigh-trashing descent I´d run was the race route off Ben Nevis. Quite a unique race in Blighty as it basically goes up for 5 miles, turns around and goes down for 5 miles, (the first and last mile being on the road, good for setting off way too fast outwards and a theatre of nightmares coming back, you´ve always got to have a bit left in the bag!)
From the top of the Ben it drops about 4000ft and that is why your quads hurt for a week afterwards, (technically called "Eccentric Loading" when muscles are pulling/pushing in 2 opposite directions at the same time, not what they were designed to do, hence the need to walk backwards down stairs!)
Before I ran MSR last year, I had heard about the long drop (not to be confused with an Aussie Dunny) just after the crater of El Misti, but nothing prepares your legs/head for it.
A sliding, slithering scree slope stretching to the next checkpoint wayyy below. Sand, rocks and boulders. Most rocks move, some don´t, so if you tank it down too fast and you clatter a rock that doesn´t move you´ll come a Sonic the Hedgehog cropper!
I´d invested in some new fancy equipment (desert gaiters) to keep the sand/stones out of my shoes. Result=trashed!
This video is courtesy of my mate Charlie, the organiser of the LLANGANUCO MOUNTAIN TRAIL and owner of LLANGANUCO MOUNTAIN LODGE. Enter the race and stay at his amazing place 🙂
Race: http://llanganucomountaintrail.com/
Lodge: https://www.llanganucolodge.com/

I am not sure how he managed to film it and stay on his feet, but it shows the top bit off well!
Have an outstandingly fantastic week 🙂
Cheers
Johnny
P.S. I miss pies :-/