Good morning folks
Never say never.
After signing off in December 2018, I seriously thought that was it.
I dropped off social media and suddenly found myself with heaps of time.
(I read 6 books in January, that would normally take me a year!)
I won´t bore you with, nor dwell on the reasons for being a digital dropout, but I am pleased to announce that, like a bad penny (or a bad smell), SUPERCLUNK.COM blog is back!
A quick resume…
A lot has happened in 10 months.
Recovered from my mysterious foot/nerve malady (which was a huge relief as the 15 year old Neurologist told me that I probably had Hepatitis, Diabetes, HIV and maybe cancer, luckily it just disappeared!)
Nipped back to Blighty in April. Just the Nipper and myself, had a top time, great to see everyone.
Ran 1:02 in the Rufforth 10 miler and 1:22-something in the Lima half marathon. (Neither of which will help me up El Misti in November!)

Escaped óop north to see my mate Charlie in Yungay, basically a weekend of getting beasted.
Had an 80-a-day smoker´s cough from June-September. After extensive tests, X-rays and wallet lightening, was told it was an "alergia" (to what I was never told).
Then…
AREQUIPA, AT LAST!
After 3 years of waiting and a few false alarms, I was given a whole week to pack my gubbins into bags/boxes/buckets, because AREQUIPA was finally happening!!!
Arequipa is the second biggest city in Peru, about 750km (475 miles in old money) south of the capital, 16 hrs by bus, 15hrs in a hot air balloon and an hour-ish in a plane. At an altitude of 2500m it is semi-surrounded by 3 volcanoes; El Misti (5825m), Pichu Pichu (5664m) and Chachani (6057m). Plenty of scope for getting high/lost there then.
I´d been here 3 times previously.

2004 – Copa de America: Don´t recall much bar a crazily early flight, a drunken Father Christmas in the main square (it was July, he was off duty) and the image of "El Misti" scorched into my memory banks.
2018 – El Misti race: An overambitious race planned on a smash-&-grab approach of gurning up and falling down a 5825m/19,110ft volcano. It was a big day out, but I got round in time to catch my flight home.
2019 – Recce: Came down here one week before I officially came down with work, with the little ladies. The trip confirmed my hopes and evaporated my fears. Blue sky, sunshine and cracking views. Bit cheaper than Lima too, bonus!
NOW: So, one week in it is still early days to sing hallelujah, but my initial impression is that it is a bloody great place to be!
Work (Britanico) are opening their first centre outside the capital, a brand spanking new building just across Puente San Martin, in the unpronouncable district of Umacollo. There are huge montañas to climb (literally and figuratively), but we have a brilliant team and we can do it!
The future…
Just signed up for a one year lease on a flat (the contract was bloody confusing and l-o-n-g, not sure if I signed for the digs, agreed to wash the owner´s undies for a year or joined FC Melgar!?)

All my clobber in Lima is not coming down until Christmas, so maybe renting an unfurnished apartment wasn´t my brightest idea of recent times. I do have a Karrimat and a sleeping bag, plus 160 Yorkshire Tea Bags. What more could a man wish for?

My contract down here is for one year minimum, so this will be home for a while.
Arequipa has 300 days of sunshine a year (and 3 months of rain from January to March, I can handle that being born in Cumbria). It has between 1-2 million punters, depending on who you ask and has even been called "the Yorkshire of Peru", which is a good tag to have!
I have nothing at all against Lima, it is a city with a lot going for it, but for me personally it was time for a change.
Going to miss my Camacho/Unife compañeros a lot.
Going to really, really miss my buddies (and some other things about Lima) though 🙁
I´ll miss everyone, but Lima is only a one hour flight up north, I´ve not moved to Tristan de Cunha 🙂
Time for a change!
Staying in a beaut hotel until the end of the month, which is great
but I am starting to feel a bit like Alan Partridge.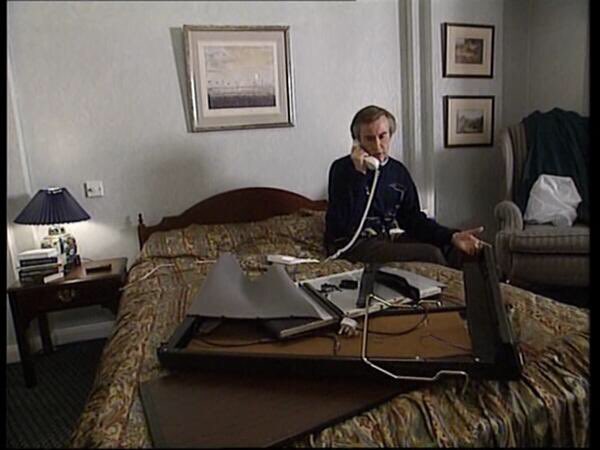 The people down here are very proud of their city and even pushed for independence, their own passports and own currency. "EL PAIS DE AREQUIPA" as they say. It is not a bad spot at all, come down and visit me, (but bring a li-lo and a sleeping bag as I have no beds!)
It´s all about the Bass.
Next week.
Voluntad de Acero!
Next week…
Raiders round-up.
At the start of the season my beloved Shipbuilders had a squad that was one of the best in recent memory.
Injuries and other calamities diminished the team dramatically and sadly despite some Herculean efforts, it wasn´t enough to survive the drop, so it´s back to life in League 1, swapping spots with Whitehaven.
At least the Workington local derby is back.
Onwards and upwards…
Just like SuperLeeds United, hoping to bounce back up next season! I live in Hope 🙂
And finally…
In my charlatan sideline as a pseudo-actor, I picked up an unusual little number in June when asked to play the part of a 1960´s detective, in an advert for Beefeater 24 gin.
On paper it looked a simple task, 3-4hrs tops. So, when I fell out of the studio almost 10 hours later, my hourly rate just about covered my BFH. It was an eye-opening experience.
Here is the finished product: WATCH THIS.
So, after a 273 day absence, that was a brief blog for your perusal. I don´t have a computer/typewriter for now, so I am relying on other means. Bit light on text, bit overkill with pics. Still learning new format of WordPress, (remember I am a complete luddite).
Next week should be a bit beefier. I´ll try and keep it weekly, around Monday but everything depends on when I can hijack a computer. Keep checking around Saturday-Monday…
Special thanks to my good friend, Bert, from SAD ROBOT DESIGN. Bert is a magician who can make anything you ask for and put in on the internet. Thanks to áre kid, Dannyboy too.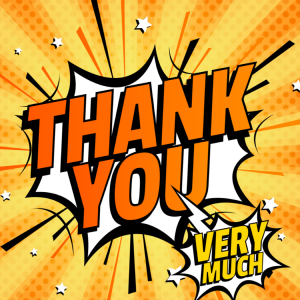 Thanks also to the mates who told me I should start writing the blog again, you know who you are and I appreciate it much more than you may realise. 🙂
If you enjoyed it, pass it on, if you didn´t like it, give me a rocket by email (below).

(I am Not on FB, so no real way of promoting this nonsense at the moment bar word of mouth!)
I´d like to dedicate this blog to a good friend and colleague, Lourdes, who sadly passed away recently.
RIP amiga.
That´s all for now folks.
Have an outstandingly awesome week.
Cheers
Johnny

superclunk.com@gmail.com
p.s. Next time I go back to Blighty…
All my life I have wanted a dartboard. At the age of 46 I thought I had finally achieved my dream
I just didn´t realise it weighed 2 stone when I ordered it from Argoose!