Morning folks
I trust this finds you in mighty fine form.
Here is another weekly wrap-up of general nonsense from La Ciudad Blanca.

Last week was a bit of a ramble-on-a-thon, hopefully this week should be a bit less waffly.
Here goes…
Warning…
I´ll be upfront and honest, it´s not been a great week, I apologise in advance for any ranty behaviour in the following passages…
Realisation!
I took this photo at the Copa de America in 2004.
I think it was that weekend that originally planted the AQP seed and now, 15 years on, here I am.
Just last week I realised that this very same stadium is actually just behind my house. (Putting it into perspective, if the stadium was Elland Road, my house would be the Old Peacock, it is that close!)

What are the chances?!
Inauguration.
Britanico Arequipa is now officially OPEN!
Last week saw the official Inauguration and Britanico really do know how to put on a good spread.
With impeccably poor timing on my part, I was suffering badly from a nasty bout of Chifa-induced-dysentry.
Free bar, vino, whisky, Pisco Sours and an incredible buffet?
"A glass of water for me please…"
The British Consulate in Arequipa is a really wonderful man by the name of Francis.
We have Yorkshire/Cumbria connections, so he always looks after me.
At one point I found myself presented by Francis to The Mayor of AQP, his wife and Miguel Grau OBE (not to be confused with the distinguished Navy Admiral, but a very important man all the same, from the higher echelons of the board of directors).
The Mayor seemed rather underwhelmed when I regaled him with my tales of scaling Misti, his wife seemed equally as bemused.
I bored them with my tales for 5 minutes in my crappy Español and then made my excuses.
By 9:30pm I was dead on my feet and went home to drink some more Frutiflex and sit on the toilet for another night, whilst the fiesta continued into the night…

Emba(rra)ssy(assed)!
Do you ever do something and then instantly regret it!?
(My answer is "Yes, and unfortunately quite often!")
It was a while back at a fancy slap-up lunch at the Ambassador´s residence.
A similar potentially dangerous atmosphere to a Work´s party, where the demon drink can cloud your senses, judgement and common sense. I am extremely fortunate to be invited to such auspicious events, but I do have to watch my step.
There are always a lot of well-heeled, important folk about and I was there in a work role.
Lunchtime tippling is a joyous and perilous pursuit, with little regard for later.

Cutting a long story short, I went to el baño and in a lager-induced haze I noticed that the urinals were made by a company called "Cristal" (my favourite Peruvian cerveza), and the writing was in a similar font to the beer I was hiding under the table!
A photo?
Why not. The place was empty….
I had washed my hands and was just leaving when I got my camera facing the loo and pressed the shutter button, just as two blokes walked in (one was wearing a kilt, to add to the surreality of the situation) when
FLASH! (Accompanied by a loud shutter clicking sound).
A look from both that said "What the handbag, kettle, partridge are you doing?"
Sometimes it is best not to try to even start to explain, I thought as I ran out redfaced…
It's all about the Bass (part V).
Next week.
It's all about the Bass (part VI).
(See "The Big Move" below…)
Jeffrey Bernard is unwell…
Next week.
Black days in the White City and simple pleasures…
I´ve been in a bad tempered $h!tty mood for a large chunk of this week. Work is good, really good, but things out of work have not been great.

I do need to let some things go, but find it hard to do so.
It is too easy to put the earphones in, sunglasses on and block it all out, but then life is just work and the flat, not exactly living.
Arequipa is a good place, but it´s not paradise.
The weekend mudanza put me in a foul mood (explained below).
I do think I am probably spending too much time on my tod, overcooking things that normally wouldn´t get a second thought.
I miss my family, my mates, I miss company.
I would have been clinically insane to have thought that AQP was some kind of Utopian paradise.
It´s smaller than Lima, the sky is bluer and the weather is better but to be honest most of the time its is definitely a case of "Same $h!t, different city!"

Same old hollow promises, same old lies, same old corruption, same old fecklessness and same old BS.
Moan, moan, moan.
Could be worse…
I got the kick up the jacksie that I well and truly deserved and needed one night on the Vengabus home one night.
It is a short but tedious bus commute, the custer is always rammed, with a roof height about 6″ too low for me (I´m potentially the tallest man here in AQP!)

A young lad got on the bus to give a "Damas y Caballeros..." speech, when I noticed he only had one hand and the other hand was withered away. He gave a short apologetic speech and went round the bus to sell some cheap chocolates. I always keep a bit of spare change in my pocket, so I gave it all (but didn´t take the chocolate). Most people ignored him. He then got off and then got on the next bus to do the same, probably over and over and over again. He must have made about one Sol (22p) on each bus, if he was lucky.
The poverty, hardship and disparity in wealth here is something I cannot get used to. It jolted home the message that I really have nothing at all to moan about.
Simple pleasures!
Getting a seat on the bus!
Getting to the bread shop before they run out, (set your alarm, early, pre-dawn!)
Having some change (anything above a s/20 is a problem. A s/50 note might as well be a bar of gold bullion).
A smile 🙂
Chachani changing colours at sunset.
Not being chased by dogs whilst out jogging!
20 mins with a good book.
It´s not all bad.
(Too) fast (for their ability) and (persistently) furious…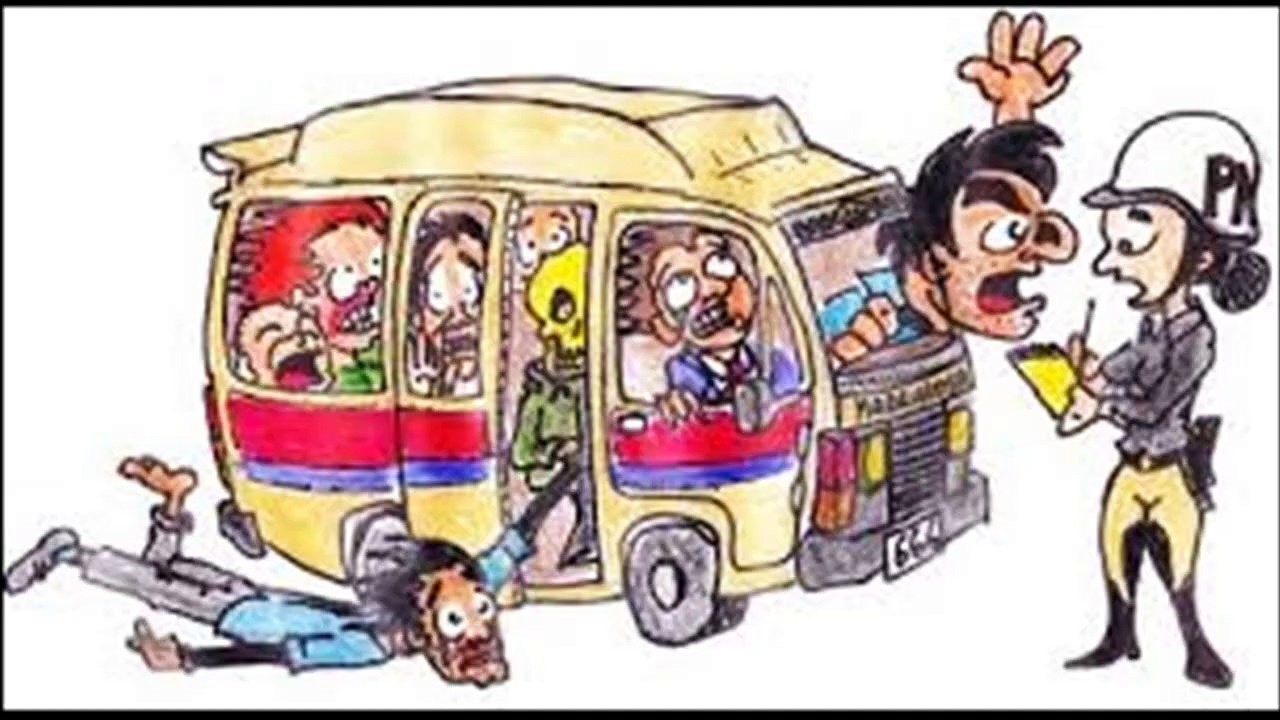 Next week…
Temblor!
Late on Tuesday night I was walking between the Falcon and the Swan, chatting to a bloke who was unsure what colour gravel to put down in his new rockery. One of those menial conversations with somebody you don´t really know, about something that you don´t really care about, but you go along with out of politeness.
Then suddenly everything started moving…

I opened my eyes. The Swan has been shut for years!
As I sat bolt upright I realised it was a "temblor".
In the past I used to snore my way through these whenever they happened.
This one shook me awake and seemed to last a l-o-n-g time…
Stay in bed? Get up?? Run???
As I stood clueless in my undies, looking at an empty yellow rucksack lying on the floor, I thought…
When are you going to pull your finger out and actually put your $hit together to make a "Mochilla de emergencia!"
Better to have and not need than need and not have, as Kafka, Ellis or Huey Lewis and the News said…
End of the road…
Goodbye dear friends!
One shouldn´t get attached to material possessions, but when you´ve worn something almost every day since 2010 and they eventually fall to pieces, you feel a slight loss.

(Less than zero chance of finding some size 13 flip-flops out here and TNF have stopped making them, swines!)
The sound of music.
Next week…
Little Chef – The dream becomes a nightmare!
Next week.
Billy Bland.
Next week.
The Hangover (part IV).
Overdue write-up!
I´ll admit it. I have no amigos down here. I really miss my handful of good buddies from Lima.
Even before I moved down here, we had arranged a neet oot for the 23rd of November!
On my self-imposed booze ban for the Misti race, the flood gates had to be reopened…

I had planned a boozer recce of the town the week before, but got a bit carried away at home.

If you have not seen "Relatos Salvajes" (Wild Tales) watch it asap, best Spanish language film of all time for me! Anyroad, after one too many sundowners, waiting for a taxi for 10 minutes, in the city of a million taxis, I looked down at my shoes and realised that I had maybe had enough already…
I did a dry run of pubs of pubs I found online during the week, to discover that most had shut down/changed names!
We would have to go into it on-sight/blind.
My two good mates, JB & JD arrived at noon on Saturday.
We had a lightning quick lunch at a place where a mouse on a diet would have done an Oliver Twist, then nipped down to see our swanky new Britanico.
Then back home for a few shandies on the rooftop bar.
Then into town to check out the local boozers…
Then on to some disco, where musically I realised…
Music is a very subjective thing.
We used to frequent a discotheque in Barranco where just occasionally, if/when all the planets, stars and bottle tops were aligned correctly, the DJ would play a setlist that you would happily listen to all night. I admit I am not a fan of Reggaeton, so if that is the main ingredient for a DJ, then I will be looking at my watch like the Victor Meldrew that I am!
Anyway, there was a Budweiser promotion on…
Followed by more beer until crazy AM.
Sunday was a very civilised affair, endless Yorkshire Tea, chinwagging and a fancy bit of tucker.
Then all too soon, back to the airport with my buddies and "hasta la proxima".
Back to Lima for James and James, back to Billy-no-mates-land for me.
An awesome weekend and one which confirmed my realisations how much I miss my amigos…
Operation Point Clunk North!
Next week…
The Big Move!
House move #40.

I would say the most stressful yet!
My fault entirely for having permanently itchy feet.
This one was never going to be straightforward with me down here and the ladies up north in Lima.
We entrusted our worldy goods to a company in Lima that had been recommended and this was the third time we had used this team of cowboys/clowns/donkeys/jokers (no disrespect to cowboys, clowns, donkeys or jokers!)
The first time was a short hop across Lima resulting in a moderate sting to the wallet.
The second time was a mini-dash across AQP, equalling a palpable burn.
The third time was part I of the main move, when the truck went AWOL en-route, then arrived suddenly without warning.
Casualty = The crockery department. All our big plates and a solid wood pizza board (wedding present!) Plus a considerable lightening of my bank balance.

This time we paid for the full mashings.
The imbeciles insisted on full-payment up-front, never a good move.
Pick-up, wrapping, delivery, lifting, re-assembly.

I was told to expect an 8am delivery on Sunday, so I got up at 5am to squeeze in a run and waited.
and waited, and waited, and waited…
Until 12.30pm when I got a phone call from the driver (in Cerro Colorado, 30mins away).
"We have a problem, there is no helper" he said.
I was told he would travel with a companion to share the driving.
"It might have to be tomorrow" he continued.
Not on your nelly sunshine. It has to be today, I am working tomorrow, I told him.
A reply followed that I cannot repeat here and then he hung up.
So I rang the removal firm head cowboy/boss in Lima, who assured me there would be no problem.
An hour later I got a phone call from the driver saying he would be there in 90mins.
2hrs later, I got another phone call.
"I am lost and stuck, come and help me" barked driverman.
Despite having crystal clear instructions where NOT to enter the estate he had done so, and had got stuck in a narrow street.
(Apparently cats have whiskers to remind them how wide they are and how not to enter narrow spaces, I only know this as I once heard of a cruel child who cut off his cat´s whiskers and it kept bumping into things and getting stuck, so one would think that a HGV driver with mirrors touching both sides of a street would realise a gap is too small, but no!)
I found the distressed driver, got him unstuck and then drove to my gaff. He had picked up 2 blokes en route, presumably to help.
Immediately he had a go at me, "Who did I think I (deleted expletive) was, demanding a delivery today, blah-blah-blah"
I told him we had paid for that day, good money too and that I simply could not get time off work, so it had to be that day, logically.
He was very, very het-up about something and this confrontation continued until I backed down.
(After all, he had all my stuff in his truck still!)
I never realised that Divas existed in the world of truckers, but the driver, a big hefty (some might say lardy) unit with the manners of a goat then insisted on Coca-cola and biscuits, cold coca-cola!
So, muggins here traipsed to the shop and was charged 2 soles extra for a cold bottle, which was received by the removals A-Team without recognition as they embarked on an extended tea break.
With 3 litres of coke imbibed and with belching over, the monster truck doors were opened.
I had specifically asked for my guitar to be wrapped up snugly, so was alarmed to find it rattling about loose in the truck, unwrapped. Uponcloser inspection, I was gutted to discover this…
It's all about the Bass (part VI).
My beautiful steel-string that sounded ace and never went out of tune, smashed up 😥
The driver shrugged his shoulders "Not my fault" and turned away.
"Well it is not my (deleted expletive) fault" I retorted, starting to lose my rag a little.
I rang the boss in Lima who (full of good for the roses as usual) told me to get it repaired.
Now I am not John Williams and it is only a low-end classical guitar, but a repaired guitar never sounds the same, nor looks the same.

I was getting nowhere, so took some deep breaths.
The driver then disappeared (for 2 hours) leaving an old guy (who did not lift a finger) and another guy who appeared to have to do everything. The problem was that I didn't know either guy from Adam, so I had to be in the house supervising, I couldn't physically be downstairs at the same time. The guy immediately asked for "a tip"…
Bad timing!
The answer wasn't affirmative, but I said if he did a good job, maybe at the end, (I had 9 soles to my name at that point until payday). It became obvious that I would have to help, especially with the bigger stuff, so I did.
Useless old guy said he wasn't feeling well…
So, with truck unloaded, the driver suddenly appeared and almost immediately, disappeared.
"What about reassembly?" I asked.
"Not my job" came the gruff quip as he drove off, leaving me in a steaming rage.
I rang the boss in Lima, who didn't answer his phone.
What did I say about Customer service the other week???
"Asi es" ("That´s the way it is"), is the all too common cry.
If crappy service like this is just accepted, how will it ever get better?
Pay peanuts, get monkeys is a saying which is perhaps true, but paying top dollar and getting this shower of $h!te is not really on in my book.
The next move is back to Blighty, that is a promise I made to myself! Not just yet, but one day.
And finally…
I was born and brought up in/around/near Kendal, Cumbria.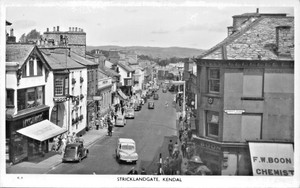 Whilst the rest of the nation was enjoying Man Utd Vs Liverpool (pre-Premier League), up in Border-land we were treated to East Fife Vs Forfar and news tales of sheep rustling in Hawick.
Generally we went shopping to Kendal, if we were well behaved the treat was to go to Lancaster and if we were little angels, we were taken to Carlisle.
(I only actually remember going to Carlisle twice in my life, whilst I knew Kendal very well indeed).


The beauty of living in the Lakes was that it was also close to the Borders, a hugely underrated area of the World.

The beauty of the Borders is that it is on the way to the Highlands
and the Scottish Highlands is one of my favourite, favourite places in the whole World.

If you go right up to the top, you get to the mad world of Sutherland, home to a bizarre and unique landscape with shapely peaks (geologically known as Nunataks) such as Stac Pollaidh, Canisp and Suilven.
I once met Alastair Humphreys at an Alpkit Big Shakeout Festival, quite an incredible guy, he cycled around the World, he was National Geographic Adventurer of the year (2012), he once walked a lap of the M25! He has done a lot.
Check out his amazing book, Microadventures (short, local, accessible adventures, an idea started by himself). It is a brilliant concept. Low-cost + low-frills.
Both good in my book.


Anyway, he cooked up a plan to climb Suilven as a Microadventure, from London, via train, folding bike, inflatable dinghy and on foot.
HERE IS THE VIDEO!
(Here is the trip report too).
That´s all for now folks.
Have a superbly splendid week.

Cheers
Johnny (V. Meldrew II)
p.s. Happy birthday to my beautiful and ever-patient wife, Lina 🙂
(Not that she ever reads this tripe!)