Good morning folks
I trust this finds you in fine form.
It is with more than a tinge of sadness that I announce that this is in fact the last Superclunk.com blog.
Personal circumstances have been limiting me somewhat in my weekly nonsense scribblings.
So, I´ve decided to draw a line under it and put it to bed.
I am fine, no problems, just moving on to new pastures (not literally, I am still here, just looking ahead to new and different projects which don´t involve me turning into a literary Victor Meldrew every week!)
I have really, really enjoyed writing this blog, especially over the last 3 months.
Last year the wheels fell off rather dramatically around December, but that was back in Lima, there was a veritable $h!tstorm of other stuff going on, this time it´s different, but sadly, I am pulling the plug.
I hope you have enjoyed reading the wrap-up as much as I have enjoyed patching the weekly gubbins together.
It´s the end of this chapter, but not the end of the book.
So here, for the last time, the weekly claptrap nonsense direct from my brainbox to your screen, otherwise AKA the Superclunk.com weekly blog, at your service.
Make a pot of tea, it´s a lengthy one…
A is for…
Arequipa.
It´s alright!
La Ciudad Blanca en el pais de Arequipa…
Arequipa has been described as the Yorkshire of Peru. I can see the parallels.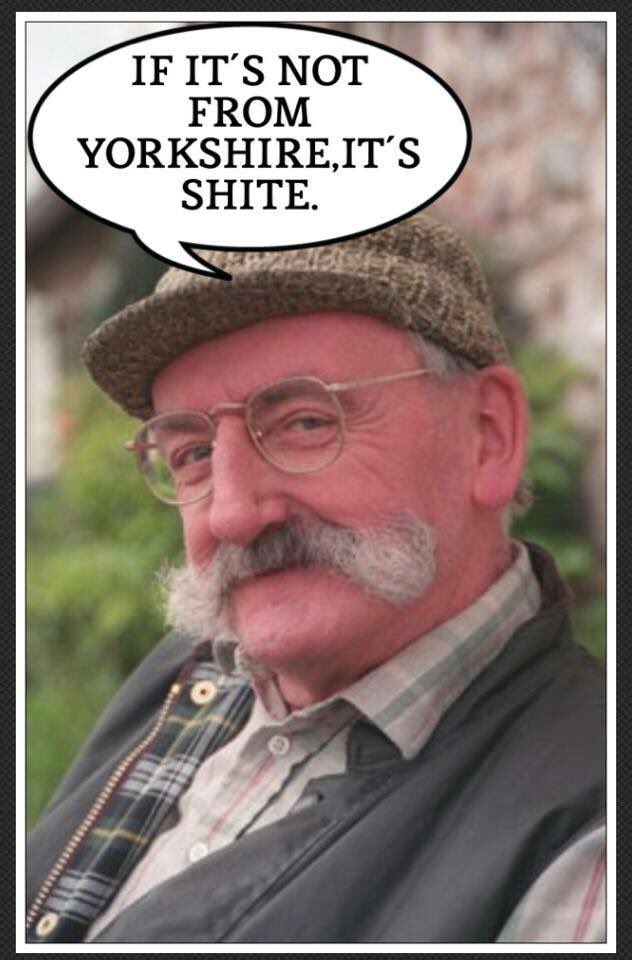 The people here are very, very proud. I thought it was some kind of standing joke up in Lima.
"El pais de Arequipa" (the country of Arequipa) is what the locals want, to go independent.
Their own money and own passports!
Occasionally in class I have made a joke about Lima, but it gets a tumbleweed response.
It is not a rivalry, the people here don´t seem to even acknowledge Lima!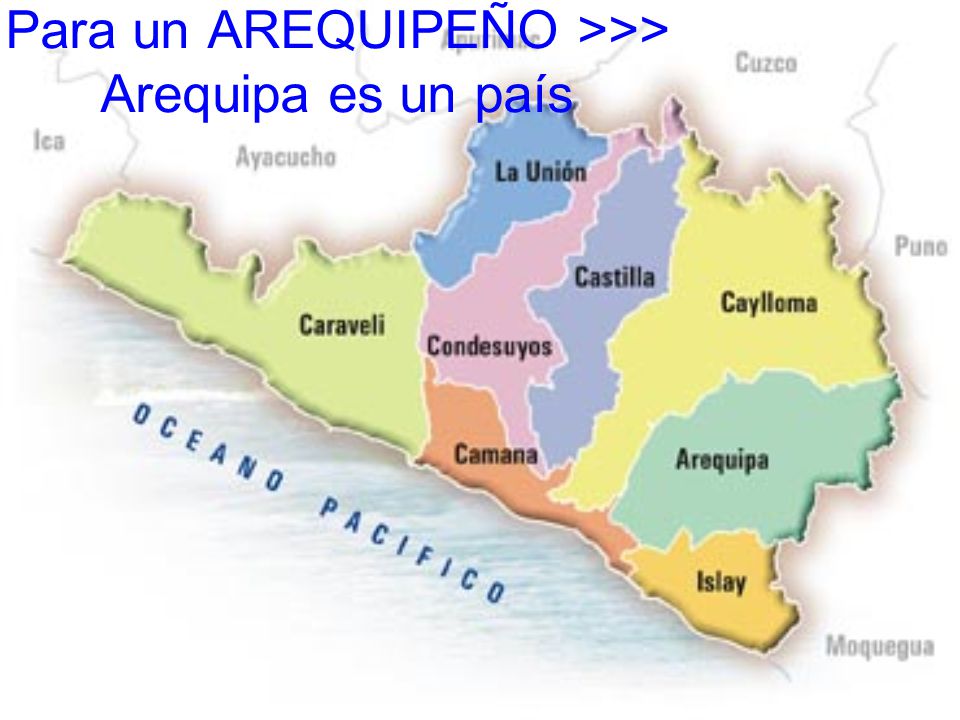 That aside, it´s not a bad place to be, decent weather (300 days of sunshine a year, I am repeatedly told), smaller than Lima, less traffic and you can get out into the sticks pretty quickly. (I was running midweek and turned a corner to find half a dozen cows roaming across the road, can´t imagine that on Javier Prado!)
The scenery is pretty bloody fantastic, especially if you like montañas (and I do!)
B is for…
Barrow RLFC.
Barrow Braves, Barrow Border Raiders, the mighty Shipbuilders, the eternal underdogs, always the David and never quite the Goliath (but normally with David losing!)
I have followed Barrow RL all my life. Ever since me, my grandad, two cousins and the two sons of Ken Linton (driving) piled into a crammed Rover V8 (SD1) from Sandside all the way to Barrow-in-Furness to watch Barrow Vs. Saint Helens (1980-ish), I was hooked (we lost, something it was important to get used to as a Barrow fan!)
Winners of the Challenge Cup in 1955 and runners-up in 1967 (I am not old enough to remember these games physically I must add), and not a lot (of luck/fortune/silverware) since apart from lifting the League 1 cup in 2017. Promoted and relegated last season. I´m Barrow RL forever.
Onwards and upwards!
C is for…
Cerveza (or Chela, but be careful asking for "una chela" ouside of Peru, as I found out in Honduras!)
I drink less than I used to, especially since moving to AQP. (Basically because my drinking buddies are in Lima).
The temptation has been removed, but with an OCD personality like mine I have to replace it with something else.
Running? Fine, until I get injured.
Playing the bass? Maybe, but I need to learn the basics and up my game.
Work? Already on full gas with that one!
D is for…
Differences.
Crikey, a tricky one!
"It´s not better nor worse, just different"
Those are the exact words that I told my mate JD, when he was moving out here in 2014, and I still stick by them.
Just like tucker (more of that later) how is it possible to compare two countries? (Talking about living, not just for jollies).
What are the comparables?
Weather?
Food?
Quality of life?
Scenery?
Health system?
People?
It´s not an easy topic to dissect.
Previous subscribers to this codswallop may remember my weekly rants live from Lima; mainly about noisy neighbours and traffic. The thing about Lima is the sheer quantity of people living there. It is the 11th most populous city in the World (I am told).
Consideration is a critical factor, but what is consideration?
I went out for my daily trot midweek, it was 5:15am.
One neighbour was having a party (still), a gardener was strimming some scrubland, a taxi was parp-parp-PARRRRRRRRRRRRRRRRPPPPPPPPPPPPPPPPPPING his horn, some builders were demolishing a building.
It was 5:15am!
I get up at 5am and tiptoe around, most people are asleep, I creep out the door and quietly close the iron gate, people are asleep, so I respect that. Bigger the fool me?
People here have BIG speakers. I have seen some speakers for sale that would be big/loud enough for most concert venues and they are used in apartments!
However, no amount of tutting, chuntering or cursing-under-my-breath will ever change it. It´s cultural, it´s not seen as a bad thing, just normal.
Health & safety, patience and logic all went away on holiday together a long time ago, and never came back!
Machismo (chauvinism), Viveza (screwing everybody else over/getting away with it) and lack of consideration/patience/common sense are a heady, potential mix.
Homeward bound last night, a taxista was in sat in his Tico in the middle of the road, blocking a crossroad, none of the 4 lanes could move and he refused to move, so we all sat there for 15 minutes, horns-a-honking, like idiots, until one bus mounted the kerb and freed the gridlock. Why oh why?
To be honest, most of the time nobody gives a flying (deleted expletive) about anybody else. That is just the way it is.
However, there are some other values that people make much more of a big deal here; birthdays, celebrations, anniversaries, family meetings…
I´ve been here 7 years, have I adapted?
Partly.
I have accepted that things won´t change, that my neighbour will always play reggaeton, that the bus I take 4 times a day will never actually stop when I get off, just slow down, but, work is the big counterbalance for me.

I´ve got a good job, I like it, I´m treated well and I am doing alright at it. It is like a bizarre double life with a switch when I walk through the doors at work.
"It´s not better nor worse, just different…"


E is for…
Español.
Mine is still crap, getting worse, if only the "R" sound didn´t exist life would be much easier. I try my best (but to be honest, it is not good enough…)
F is for…
Food.
I am going to stick my neck right out here (last blog, I can do what I like in effect!)
The two "F" words here that are constantly on the lips of the populace are football and food.
Peru got to the World Cup last year for the first time in 32 years, they did well to get there, but not so well when they actually did get there. England meanwhile surprised everybody and almost cost me my dignity and job!
(Thanks to a combination of falling into the trap of my Unife compañeras and my own big mouth, but that is another story!)
Food is the other thing always on people's lips and also in their mouths!
Arequipa seems to be a city of taxis and eateries, restaurants, mobile food vendors and punters eating on buses (a guy sat next to me midweek was busy polishing off chicken and rice, drinking soup-out-of-a-bag, precarious…
I admit I am not really a "foody", I have previously upset people (innocently and also out of badness) by saying that if a pill existed (akin to the original Charlie and the Chocolate Factory and the incredible everlasting gobstopper) which could provide all your meals, vitamins, minerals and general daily goodness in one little capsule, I would happily neck it an instant. Gasps of horror ensued and a conversation about what everybody had for dinner, followed by "Que rico" from everybody.
Being the Northerner that I am (born in Cumbria, lived in Yorkshire and always on the fringes of Lancashire) pies are my passion. I can only get empanadas here and when one was once sprinkled with icing sugar (it was a meat filling), that was the end of that!
I could live on porridge, bananas, bread and coffee, I generally do.
Food is equally as subjective a matter as music, art or even footy. Is it possible to say that one nation has the best food? Of course it isn't. It's personal taste.
Ask a French baker, an Italian chef or an Aussie cranking up a Barbie, they will all tell you their food is best.
Whenever the devil in me pops out and mentions the above, I get battered with (no pun intended) "What food do you have? Fish and chips!"
You cannot beat a good portion of one-of-each with scraps, mushy peas, curry sauce and s-and-v from the Whaler. However, back home I would have it about once a month, because there are a million other things I can eat, and not all of it English tucker. (I dearly miss a decent ruby too).
True, there is a lot of variety here and creativity, but if you are not overkeen on rice or chicken (in various guises), you are more stuffed than a Rocoto Rellena!
Is Peruvian food "the best in the World"?
(That is a rhetorical question).
Is any food the best in the World?
(Another rhetorical question).

It depends who you ask!
I'll get my coat…
G is for…
Gracias!
A lot of people have helped me a lot.
With the blog, work and life in general.
It's not an Oscar speech, but I would like to sincerely thank the following fine folk, for many different reasons:

Dannyboy, Neil and Roberto.
Anita, Ayme, Britanico people, Charlie, Declan, Diana, JB, JD, Julian, Lloyd, Maro, Martha K, Meg, Sandra, Saucony Jhon V and Sophie.
Angela, Dave B, Dave F, Dave H, Dave P, Debs, Glen, Matthew P, P&B folk, PJ, Ray G, Spencer, Steve S, Tad Harriers and Travis.

Also to the fine folk at Alpkit.com and Rock + Run.

The Awesome Eight.
My family.
Lina and the Nipper.
Also anybody I have forgotten.
You all ROCK!

H is for…
Hardback Boys.
My BL mates, the Premium Boys.
10 years at the British Library were happy times.
It felt like somewhere between school and Youth Club.
At the time we were young and maybe didn´t always take it seriously (at least I didn´t, especially in the heady days of the mid-90´s), but sometimes work is not about work, but about the people you work with!
BLSSC-Ringers-BL-party-who-let-the-dogs-out-Tops-off-pants-down-Donald-where´s-yer-troosers-sheep-squad-Barred-from-Zack´s-again-The-Bank-Simon-Sandwich-Which-Kashmir-Harehills-Hotel-Star-Taxis-₤2-anywhere-Tuxedo-Royale-Toff´s-Ziggy´s-Barnum´s-Shoresyman´s-BBQ-Tippy´s-festive-sesh-running-a-book-on-the-5-a-side -Dry-Dock-Euro-96-Hedgehopping-Ted´s-watch-Sophie-Rightup-Guinness-Carling Premier-Elephant-Beer=Happy Days…

If there is ever a position available on AO Reserve, I´ll swim back for the interview
I is for…
It´s all about the Bass (Finale).
So, after finally flogging the 5-string beast, I had a bit of bra$$ burning a hole in my sky rocket.
I had heard of a mythical place called "Dos de mayo" where all the musical places were congregated.
It is on the far side of the city, but on the Metropolitana line, so I headed in that direction.
It was like a shopping centre of sweet shops (but selling musical instruments, not sweets!)
How had I not heard of this paradise?
Well, remembering customer service is not an absolute priority I was soon brought back down to earth!
The first shop said I could only test the bass if I paid for it first!
There were a lot of shops selling the same tat all at the same price. Others selling high-end gear at a crazy price and not a lot in the middle, but I mooched around and tried a few. Some hard-nosed salespeople in a maze of diddy shops and bazaars. I found a bass at a decent price that sounded ok, but they didn't accept cards, so I had to go back with readies the next day. With incredible foresight, I also procured a decent carry case, if only I had bought one for the steel-string!
Just then my teacher, Alex moved to Mississippi and I moved to AQP.
So, here is the new axe!I just need to learn how to play the blooming thing now. 4 strings is better than 5…
J is for…
Jeffrey Bernard is unwell.
Jeffrey Bernand was an infamous journalist (also having miner, professional boxer and kitchen porter, amongst other professions on his CV), he wrote for Private Eye, The Sporting Life and The Spectator. Compelling writing and very funny too. His Spectator column "Low Life" was often conspicuous in its absence, replaced by the column heading "Jeffrey Bernard is unwell", later immortalised in a Keith Waterhouse play with the same title, with JB played by Peter O´Toole, Tom Conti, James Bolam and Dennis Waterman, to name but a few.
He was notorious for a feckless and chaotic career and life of alcohol abuse. King of the anecdotes. I first discovered him in his first book "Talking Horses", highly recommended reading.
"I drank to drown my sorrows, but now they've learnt to swim."
"In most betting shops you will see three windows marked Bet Here, but only one window with the legend Pay Out"
He once wrote: "In the past, at my lowest ebbs, I used to think that maybe drink had destroyed my life, but that was dramatic nonsense and temporary gloom. Without alcohol, I would have been a shop assistant, a business executive or a lone bachelor bank clerk. The side effects of my chosen anaesthetic have at least produced some wonderful dreams that turned out to be reality."
Bernard was given only a few years to live in 1965 when he was diagnosed with pancreatitis. But he confounded doctors, friends and even himself, by drinking heavily, chain-smoking and clubbing for the next 25 years.
K is for…
Kalymnos.
Lina and I have done a fair few trips together, some of them organised, some chaotic, some disastrous, most of them my own harebrained ideas, all memorable for different reasons.
If you ask my better half for her favourite, she will say Kalymnos. A rocky, rock climbing paradise in the Dodecanese islands of Greece.
A starter course at Leeds Wall (best to learn the ropes properly, not just what I had got by with over the years) was followed by a leading course, then outdoors on grit (Almscliffe takes no prisoners, nor does Ilkley Quarry, when it is snowing!) Then onto the limestone which led to an impulsive flight booking to Kos, a boat to Pothia and a tiny Fiat hire car to Arginonta. It was July, we were told we would die (the heat, hopefully not the climbing).
Sport climbing wasn't around when I were a lad, it really was a whole new ball game for both of us.
We went, we didn´t die, Lina was leading like Daila Ojeda (I wasn´t doing anything like Chris Sharma!)
Prior to all the above, my bad-husband-funnel-of-persuasion had cooked up a plan early in 2009 to get Lina into climbing.
I had dabbled in it lightly for years but never with any consistency.
We got tickets to the World Premiere of the incredible Asgard Project and the seed was planted…
A natural! Within 6 months, Lina was leading 6A + (which I would flounder up on a top rope!)
And King Kurt.



The best live band ever at the best gig ever! Duchess of York, 30th November 1992.
A messy musical riot!
(My sister's friend, Rachel, used to go out with the Sax player, Maggot).
I don't think there will ever be a band quite like King Kurt ever again…
L is for…
Lina.
The Missus, my other half and potentially the most patient lady in the World!
She has stuck by me when I have been at times the most miserable/moody bloke on the planet.
This route had no grade, Lina led it like a Ninja, I couldn´t even top rope it!
Although she never reads this twaddle, I would like to thank her for being who she is and for putting up with my tonterias!
M is for…
Mongol Rally (and Mongoliando.com).
The main reason this video-stereogram-website actually began!
After seeing Buddy´s epic "Mongol Rally" film at the Hope Valley Film Festival, we both said "Let´s do it!"
Top Tips was born.
The mighty Steel Magnolias!
It became a complete obsession for me and I won´t relive it all over again here, but it was bloody ace! (Hard but ace).
We met some amazing people, saw some interesting sights and fought off some wildly drunk dogs (well, one dog).
Don´t give this dog

or man anymore to drink!
We were all alone from the Czech Republic until the far side of Kazakhstan, then formed a mini-convoy with a small group of brilliant lads all the way to UlaanBataar. The wheels on the Silver Streak (our bombproof litte Nissan Micra K11) never stopped rolling and was the star of the show. (I believe it is still going strong out there).
After 10,000 miles and 26 days, we made it, and celerated with Shimiin arkhi (horse milk vodka!)
We did it 🙂
N is for…
Nipper.
The little one who keeps me on my toes, on the ground and puts a smile on my face 🙂
O is for…
Operation Point Clunk North.
The Mongol Rally was amazing, but for me, my most memorable outing was a 10-day jolly on the little red Superclunk C90 on a £100 budget, using two 1962 AA road maps and bare bones gear, up the road to Bonny Scotland…
I wrote a diddy article about the trip for the fine folk at Alpkit.com right HERE.
P is for…
Peru.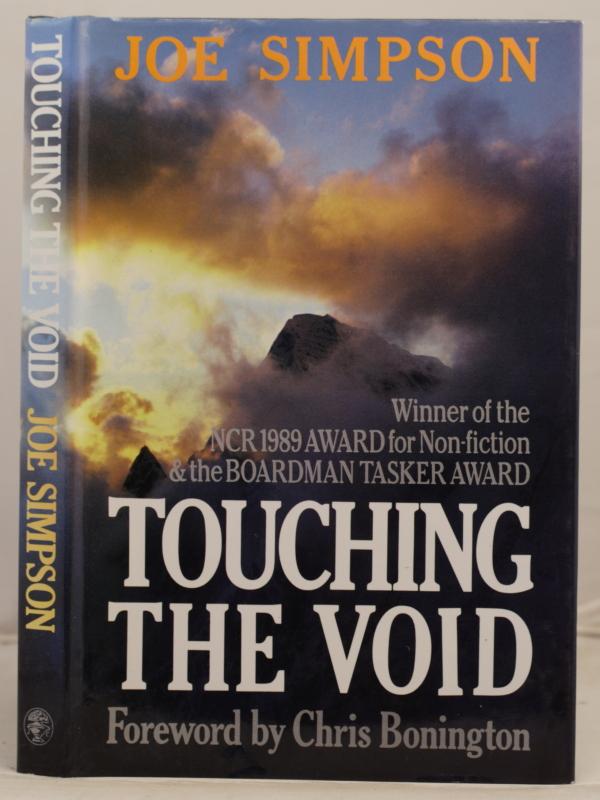 It was a spontaneous trip to the flicks to see "Touching the Void" in December 2003 that planted the seed. The day after the Work Christmas party, when I was supposed to be Christmas shopping, but the hangover beat me. It was a book that had fascinated me from years back and the film gave me the push I needed to do something different with my life, at a time when I wasn't really going anywhere.
In the space of 6 months, I had given up my job, sold my breadvan, my Worldy goods, done a super-basic TEFL teaching course and was on a plane to Peru (first class upgrade, get in!)
I hadn´t done any homework, I landed in Lima, I was expecting mountains and llamas, I got combis and Cristal.
It was an adventure that changed my life forever…
And I´m still here now!
Q is for…
Queen.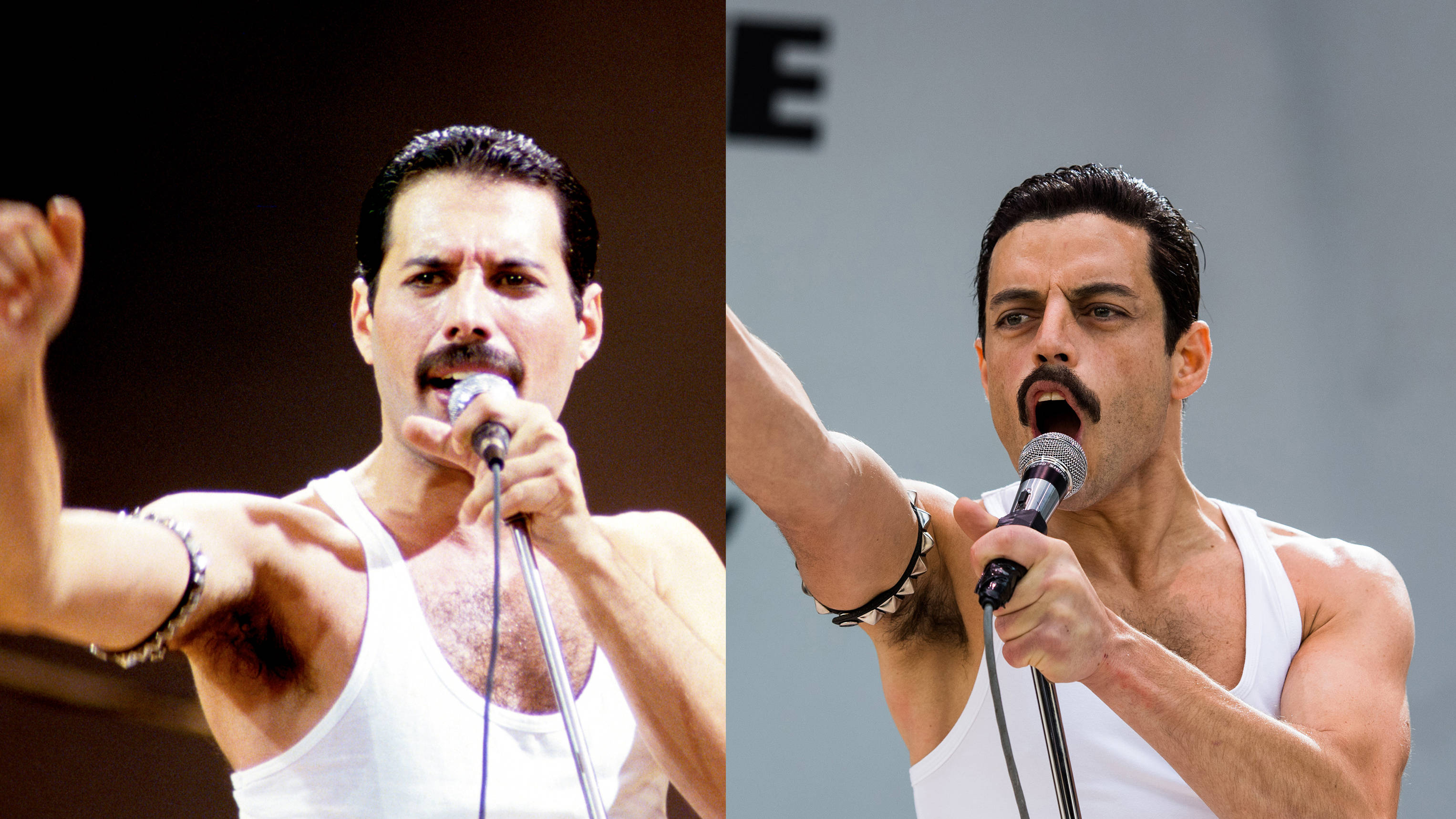 Quoits.
And The Quakes.
A band who came along 10 years too late/10 years too early, tried too hard and never quite got out of the shadow of their predecessors, The Stray Cats.
I´d even go as far as saying that Paul Roman is as good a guitarist as Brian Setzer, but for sheer stage presence, sadly no. They still try though.
R is for…
Running.
"For sale, clown´s spikes, never worn" (eat your heart out Ernest Hemingway, do I win $10?)
I bought these beauties from Start Fitness for a mere tenner, 4 years ago. They remain unused, not through lack of trying though…
My new training regime includes one/two quality sessions, on the road this is almost impossible due to traffic, pedestrians and kamikaze Glovo riders. I am not expecting the populace of this fair city to evacuate the streets when I train, but it just makes any kind of speedwork fruitless.

So, by sheer luck I found this bridge, which is exactly 500m in span, end to end.
Then I noticed that there is actually a track near my gaff, so I asked around to get information (no dice, nobody knew), so I went for a nosey.
The whole stadium was surrounded by a complex labyrinth of a "Feria de Navidad" (stalls selling various festive tat), which completely obscured any evidence of an entrance.


Upon asking how to get in, I got a variety of shrugs and the following responses:
"Down there", "Up there", "It´s closed", "Don´t know", "No idea, but I have a pretty little porcelain donkey…"
I did find a door, but it only got me so far. There was no access to the track itself.
After two more circuits of the Christmas maze, I finally found a tiny little hatch through which I limboed in to trackside.
Nice little 6-lane tartan set-up. I could see a group in the middle of the track, but there was nobody else about, so I waited/loitered until they came my way.
None of the main group would entertain my questions, mainly youngsters, maybe it was my Español.
(All I wanted to know was how to get permission to train there, nothing more).
Another bloke seemed cagey to speak to me, he muttered in hushed tones and pointed me towards a very serious looking old lad with a stopwatch and clipboard, obviously a Coach of some kind.

I waited to get his attention, but despite standing 2ft away he didn´t seem to see/sense me, so I asked him but he still ignored me. What was going on?
The group were all talking about ice cream and didn´t seem to be in the middle of an intense session (or indeed any session at all), so I cleared my throat again and was just about to speak when Capitan Serious (without looking at me) told me "Proceed to Umacollo, all enquiries must be submitted there. The track for my exclusive use until 10am everyday"
I had no idea that people actually spoke in such a formal manner in real life situations!
At least I had made contact, but when I went to ask for more details, I got "No more questions" and he walked away.
Ar$ehole!
I looked up any kind of athletics connections in Umacollo, (Previous searches online had drawn a blank). There I found that the IPD ( Instituto Peruano del Deporte) had an office there, well not actually in Umacollo but in Yanahuara).
I tried ringing (no answer), emailing the secretary (email bounced back as undeliverable) and as a last resort emailing El Presidente (of the IPD, not Martin Vizcarra), who one week on has not answered my email.
So, it looks like I am back to the Iron Bridge and my new spikes will remain new for a bit longer…
(My knee that I crunched several years back in a wee tumble in them there hills has a hard life. Apart from the daily skydive from a moving bus onto the cobbled street testing my joints, a woman slammed my knee with a bag of which appeared to contain half-a-hundredweight of scrap metal, on the bus home one night, I´m still waiting for my apology, ouch!)
Lima Half marathon in May, then something different…
S is for…
Superclunk.com
The successor to Mongoliando.com.
My good friend and writing Guru, Neil, who has helped me no end with putting my jumbled nonsense into a semi-coherent manner, with infinite patience suggested a blog name change a while back. The Mongol Rally was over and the stuff I was scribbling was mainly about Lima life and my obsession with Clunks (two-wheeled-motorised-vehicles-of-all-shapes-and-sizes!)
Thence SUPERCLUNK.COM was born!

(Check out Neil´s excellent WEBSITE and buy all his brilliant books!)
I have always liked two-wheeled-things, from my early days BMX through a variety of other Clunks to the little red one (currently hibernating).
Travelling on two wheels is different to four.
In a car you are in a kind of bubble, on two wheels (or maybe on a horse/camel/llama too) you are feeling, smelling and experiencing the atmosphere you are passing through a lot more intensely. I think that is why the Scotland trip sticks in my mind so much. It wasn´t a long trip (1500 miles-ish), but it was such brilliant fun.
A C90 travels at a speed marginally faster than a pushbike (unless Chris Boardman is pedalling, in which case the little Honda is not quite as fast), so you feel things much more.
I absolutely LOVE Scotland, it is one of my favourite spots in the World, especially from Glencoe upwards.
Upon arrival in Limaland I scoured the second-hand market for a Clunk. It had to be sturdy and reliable, nothing too flash and under my (meagre) budget, there I found "The Red One with No Name"…
The Red One with No Name got sick, it got rebuilt, my mechanic ripped me off and ran away with my readies, followed by some more trips then a combination of needs-must (cashflow) and placing a value on my life (riding in Lima was intense) enforced the sale to a man miles away in Apurimac, it was game over, but the fun will continue again one day…
(Special thanks to Dave H for all his help, advice and patience with my Clunk inquisitiveness!)
T is for…
Tunes.
Music is such a subjective thing. I remember when IPods first came out, my brother once said "If you put your music on random, do you think anybody else is ever listening to the same track as you? "
I can personally guarantee that nobody in AQP is ever listening to the same noise as me!
Like food, music is very much of personal taste. Lina often says I am stuck in the 70's (especially when it comes to prices/spending or fashion), musically I think I might be stuck in the 90's…
Back then, it was very easy to be complacent and think that it was going to last forever.
Every era has brought a new wave of sounds, talent and originality.


Showing my age completely now perhaps, but have we reached a point where it is no longer necessary to be original to sell records (showing my age again! Who buys records nowadays? I did buy the Beastie Boys CD, even though I could have listened to it for nowt on Spotify!)
I am surrounded by neighbours playing reggaeton.
Why listen to such musical Diarrhoea when world of other music is out there ???
TEA!!!
No further words necessary, just hoping my rationed stash will last until August…
U is for…
Ukulele.
Another instrument I have not mastered!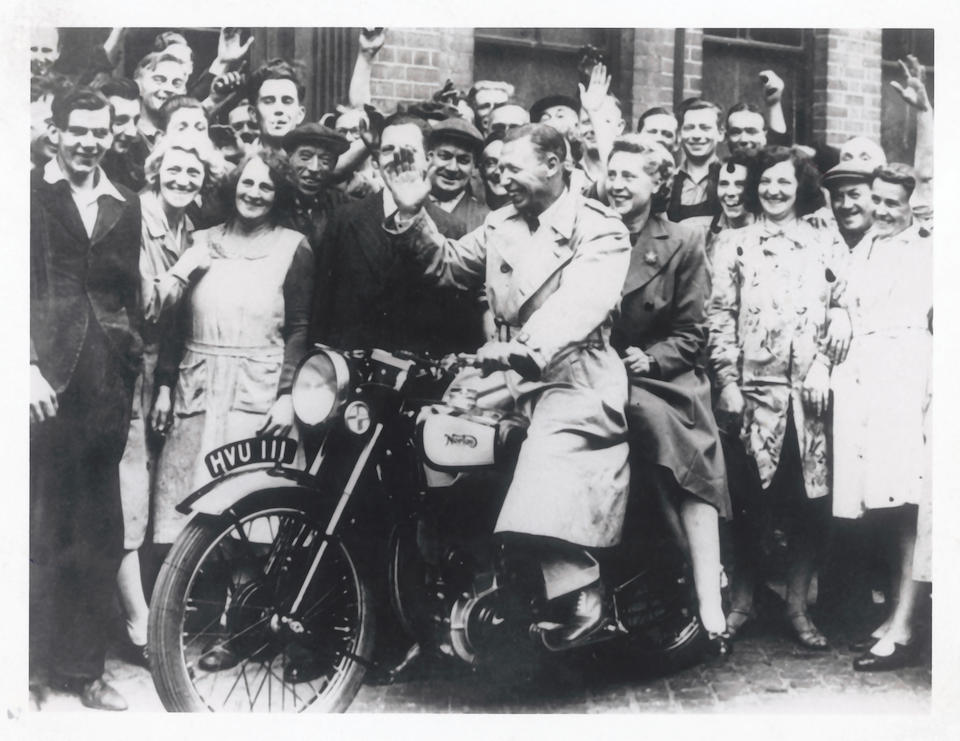 Thee most popular instruments of recent years.
From George Formby (when he wasn't defying death on the Wall of Death) to Taimaine Gardner.
The Nipper (aged 4 at the time) was already showing more promise than me! (Video)
I now own a double bass, a standard (4-string) bass, a mandolin, a steel string acoustic (albeit a bit smashed up) and a ukulele. Maybe one day I will be able to play a tune on one of them…
V is for…
Volcanoes.
This aerial photo has planted a seed.
Is a link-up of Picchu Picchu, El Misti and Chachani possible?
As far as I know, it´s never been done.
A logistical migraine, there is no water en-route and no road crossings. I reckon it could be done in under 2 days.
Maybe…
W is for…
Work.
My CV is thicker than the collected works of Artamène ou le Grand Cyrus.
From working weekends at William McLure's Emporium in Bowness-on-Windermere at the age of 13 (not sure I was actually legal to sell fags and booze) to current day ramblings at Britanico Arequipa.
My work keeps me sane here!
It does feel a bit surreal at times. I have some ridiculous perks, namely speaking in my native tongue as a job, but I have learned a lot since I did that basic TEFL course in 2004.
I love my job (and I haven't said that in a long time!)
Moving down here was a massive gamble. I had a good thing going in Lima, fantastic boss and team. Well within my comfort zone. It is a different atmosphere down here, AQP is a different market, but I have carved out a niche role here.
My contract is for a year. The girls come down here next week.
We shall see…

I will be Hawaii 5-0 in two years. Decisions will be made afore then…
X is for…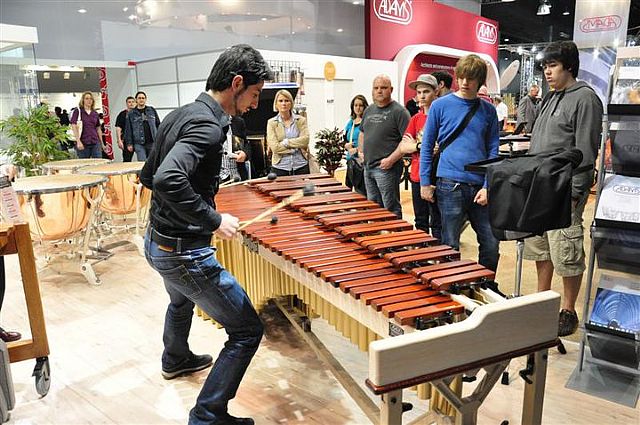 After a bit of a shock with the middle screw last year, I am just hoping these pins do stay put!
Y is for…
You!
Thank you for enduring my nonsense up to this point!
Z is for…
Zulu.
Has anybody ever made such a mark in their debut role as Michael Caine did in the 1964 classic?
And finally…
A video that I watch whenever I am about to go off my head!
It is a wonderful World that we live in, despite all the idiots around us!
This is 2 minutes of bliss (which must have taken a LOT more than 2 minutes to put together!)
And that, my friends, really is that.

The last Superclunk.com blog.
Hope you have enjoyed reading it as much as I have enjoyed scribbling it.
Thank you and goodbye. Over and out.
Cheers
Johnny – Arequipa 15th December 2019.
p.s. Happy Birthday Sis ☺